Swiss Paraplegic Research (SPF) is organized in four research units and two operational areas.
The SwiSCI Study Center is responsible for the planning and operational implementation of the Swiss Spinal Cord Injury Cohort Study (SwiSCI) and supports research groups with their data collection and administrative tasks. The Education Unit is coordinating research internships for Master students, planning and implementing the PhD and Young Investigator Programs, including questions regarding habilitation, in collaboration with the University of Lucerne.
Embedded in the four research units are research groups that focus on different topics related to spinal cord injury and disability. Cross-disciplinary support is available to all research groups in the form of qualitative and quantitative method consulting.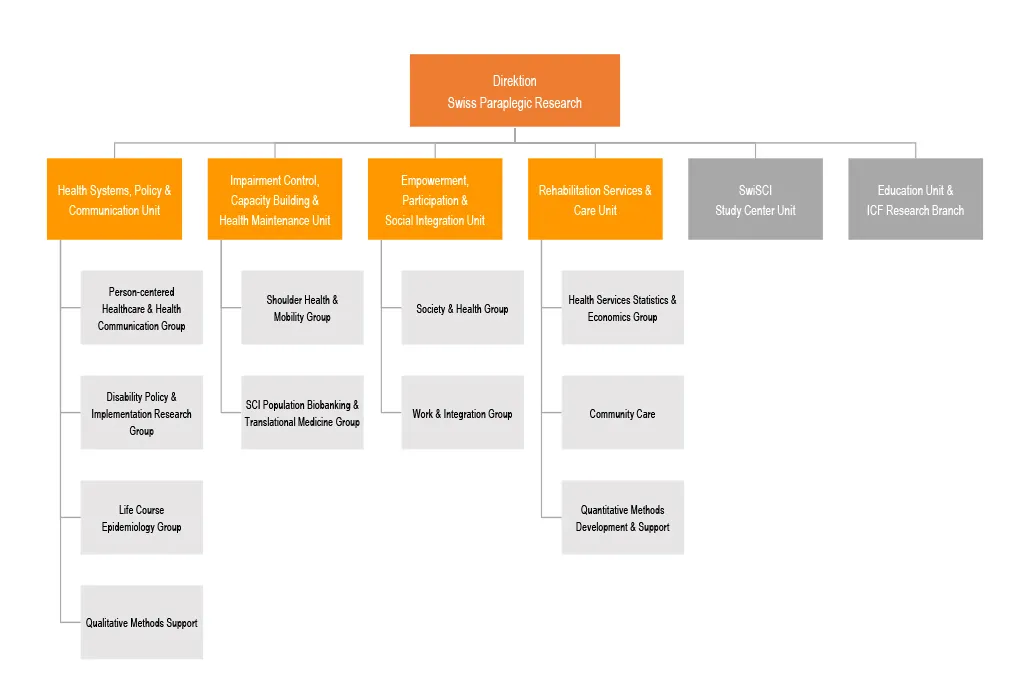 Download
Werden Sie jetzt Mitglied und erhalten Sie im Ernstfall CHF 250 000 Gönnerunterstützung.
Mitglied werden