Our online Community – because getting up happens in your head
«We support people with spinal cord injuries. Throughout their lives.» This is the pledge of Swiss Paraplegic Group (SPG). For exactly this reason, the online Community was created at community.paraplegie.ch.
It allows us to provide care beyond the facilities of SPG, independent of geographical distances and through channels that are becoming more and more important for persons with spinal cord injury (SCI) and their families.
Swiss Paraplegic Research (SPF) relies on the Community for exchange among persons with SCI, their families and friends. In the Community, they can learn from each other through sharing
experiences and stories,
objectives and aspirations,
worries and concerns,
setbacks and achievements.
Being a part of SPG, SPF is convinced that through the Community, together with the affected persons and their social environments, they can accomplish even more for persons with SCI. Because getting up happens in the head.
See for yourself: community.paraplegie.ch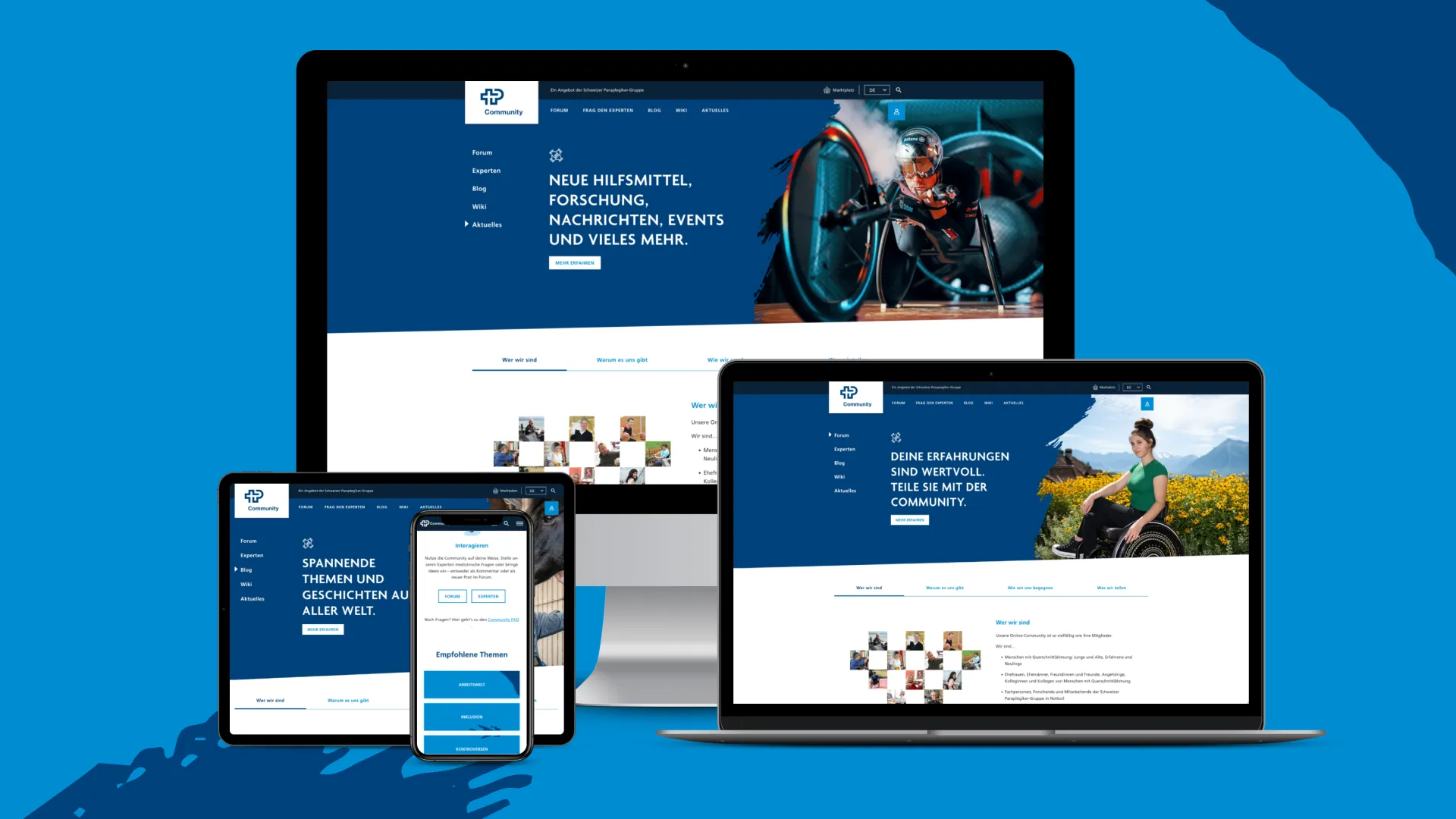 Werden Sie jetzt Mitglied und erhalten Sie im Ernstfall CHF 250 000 Gönnerunterstützung.
Mitglied werden