Functioning-based documentation at Suva with regard to claims by persons with traumatic injuries of the musculoskeletal system
Aim of the project is the development and testing of a comprehensive, functioning-based and ICF-oriented documentation standard used at SUVA to assess claims by persons with traumatic injuries of the musculoskeletal system. The tool shall be used to describe work-related functional limitations with regard to the specific requirements of the previous job of the insured person or with regard to a specific job by means of profile matching. Furthermore it allows for the holistic documentation of the determinants of these limitations with regard to health impairments and contextual factors.
The plan is to use the cross-process tool for employability assessments and vocational integration measures at SUVA. Being a cross-process, function-based documentation standard, the tool ensures the comparability and transparency of medical reports, an improved interdisciplinary cooperation with regard to the assessment process as well as more effective vocational integration measures facilitating the sustainable integration of affected persons.
The project started at the end of 2016, is funded by SUVA and is composed of two phases. The first project phase involves a needs analysis based on a stakeholder survey. We use semi-structured interviews with stakeholders involved in the assessment process (insurance experts, clinicians, adjusters, case managers, judges and legal representatives) to define the current challenges of the process. At the same time, we assess the need for a function-based documentation tool. 
The second project phase will take three years and start in spring 2018. During this pilot phase, we will develop and test the tool in close cooperation with all stakeholder groups involved in the SUVA claim assessment process.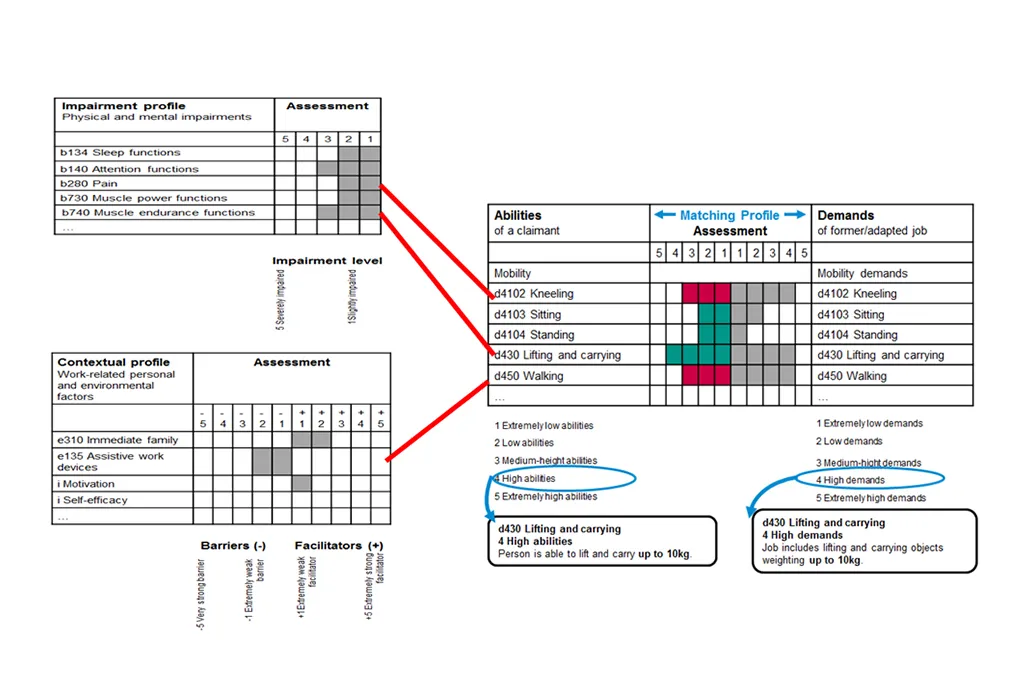 Werden Sie jetzt Mitglied und erhalten Sie im Ernstfall CHF 250 000 Gönnerunterstützung.
Mitglied werden