ETH Zurich CYBATHLON 2020
2 November 2020
CYBATHLON 2020
Hang laundry using an innovative arm prosthesis, get up from a sofa wearing a robotic exoskeleton, or navigate around furniture in a modified electric wheelchair: the Cybathlon competition is all about the everyday usability of assistive technologies. More than 60 international teams of developers will be competing in one of the competition's six disciplines.
Seien Sie live dabei
The next ETH Zurich Cybathlon Global Edition will take place on 13 and 14 November 2020. Due to the global pandemic, it will be streamed as a live event for the first time this year. Log into the on-line platform to experience the highlights live: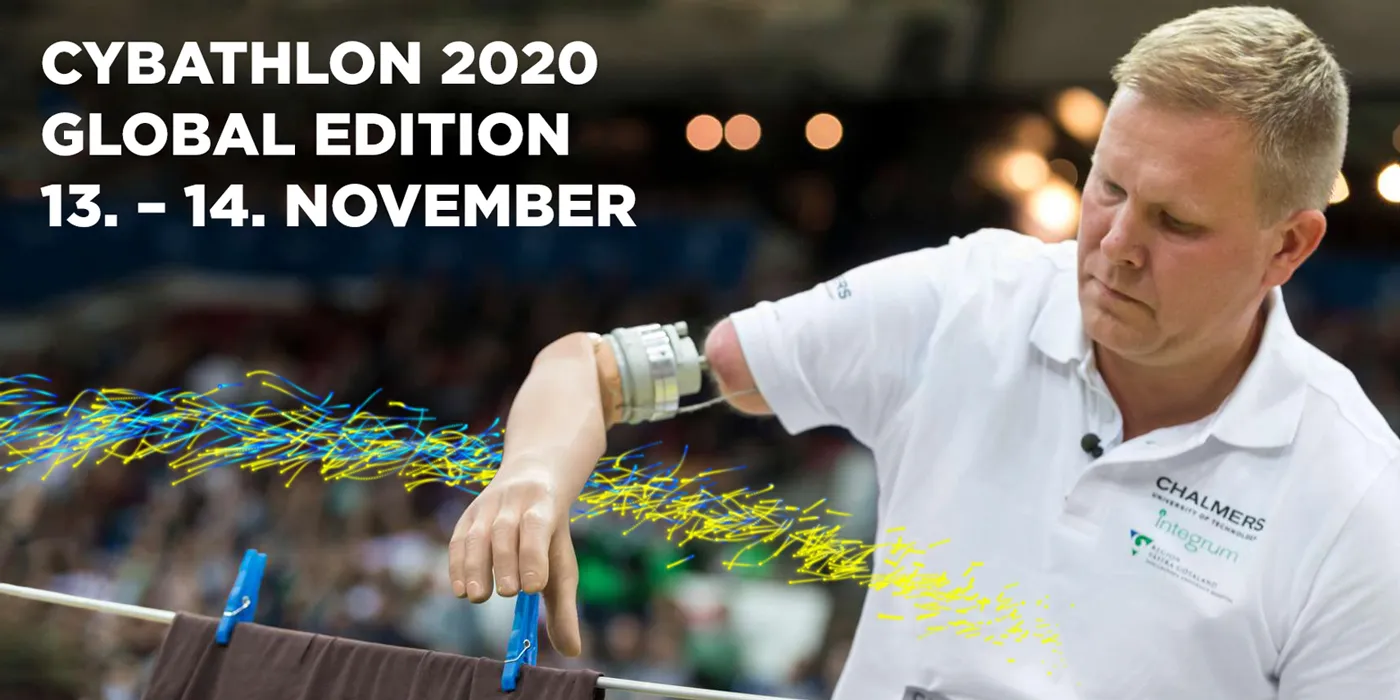 The Swiss Paraplegic Foundation is supporting the two-day event as a partner.
Research that improves everyday life
Cybathlon is an exceptional competition that aims to drive forward research into the everyday usability of assistance systems for people with a disability. 60 teams from around the world will be competing against each other, with each team made up of a pilot with a disability and technology developers. The pilot will be equipped with a newly developed aid and make his or her way around a course that consists of activities of daily living. The winner is the person who completes the tasks best and most quickly. The six disciplines cover various topics from special prostheses, to electric wheelchairs and muscle stimulation, and to mind control by means of brain-computer interfaces (BCI).
Innovation to protect shoulders
During Cybathlon, the subsidiary Orthotec will be providing an insight into its innovative joint research project with ETH Zurich and Swiss Paraplegic Research. An innovative wheelchair ergometer can measure the transmission of force from the arms to the wheels of the wheelchair and help to optimise the seating position of the wheelchair user. These findings will not only lead to improvements in the field of wheelchair sports, but will also help to reduce the strain caused by everyday movement and to protect the shoulder joints of wheelchair users.
Werden Sie jetzt Mitglied und erhalten Sie im Ernstfall 250 000 Franken.
Mitglied werden