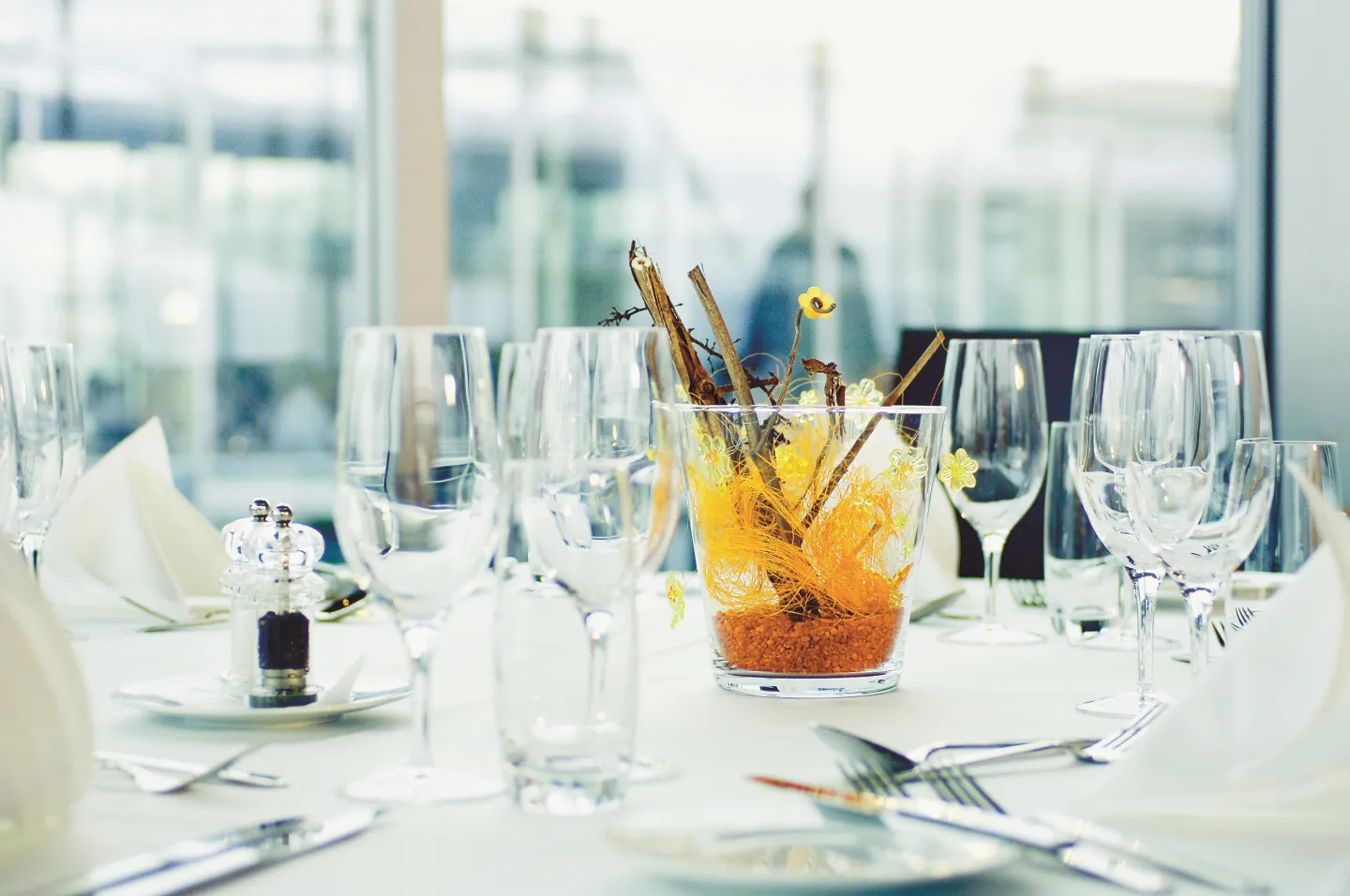 Holding an event with us
The perfect site for your event
Are you looking for a tranquil setting with an infrastructure that allows for intensive work? Or perhaps you need a big space for your event? If so, then you've come to the right place.
We offer visitors, relatives, inpatients or former patients and members of the public a wide range of culinary services in various locations, and possess venues for up to 1,000 people, 150 hotel rooms and several different sporting facilities.
Whether you're holding a conference, company event, wedding, family reunion, gathering for friends or birthday party, at the SPC, you're in exactly the right place.
Benefit from our offers
Our unmistakable commitment is evident in the attention that is given to each and every detail. Our outstanding location in the heart of Switzerland (which includes a nearby lake) and friendly team of professionals provide all you need to make sure your event is a success.
We offer ...
... free consultations.
... event management.
... clear and coherent pricing.
... expert know-how before and after your event.
... prompt handling of your enquiry.
We'll be happy to answer all your questions so you can ensure your event is a success!
Further information
Events for patients and employees

Werden Sie jetzt Mitglied und erhalten Sie im Ernstfall CHF 250 000 Gönnerunterstützung.
Mitglied werden