Neurology
The neurological department forms an important component of the Swiss Paraplegic Centre (SPC). Approximately 1,500 individuals receive inpatient or outpatient treatment there each year.
Forms of neurological disease
The most frequently occurring neurological diseases include various forms of headache and dizziness, strokes, inflammatory diseases of the central nervous system (multiple sclerosis), degenerative diseases (Parkinson's disease, dementia, ALS), tumour diseases of the brain, epilepsy, disc prolapses that do not require surgery, illnesses or injuries to the spinal cord and disorders of peripheral nerves such as carpal tunnel syndrome.
Our range of treatments 
Both the diagnostic classification of newly occurring diseases and long-term care in a neurological outpatient setting are offered.
The Neurology unit offers an extensive range of additional diagnostic procedures: extra- and trans-cranial Doppler/Duplex sonography, electroneuromyography (EMG/NLG), electroencephalography (EEG), evoked potential (EP) and CSF examination. Imaging examinations of the nervous system (CT and MRI) are performed in close collaboration with the Department for Neuroradiology.
Analogously to the expansion of its indication and application areas, botox is currently being used to treat cervical dystonia (torticollis), blepharospasm ("involuntary pinching of the eyes"), facial spasm (eyelid and mouth twitching), Meige syndrome (involuntary facial muscle movements), action-dependent dystonia (e.g. writer's cramp or tennis elbow), hyperhidrosis (excessive sweating), and spasticity of the upper and lower extremities.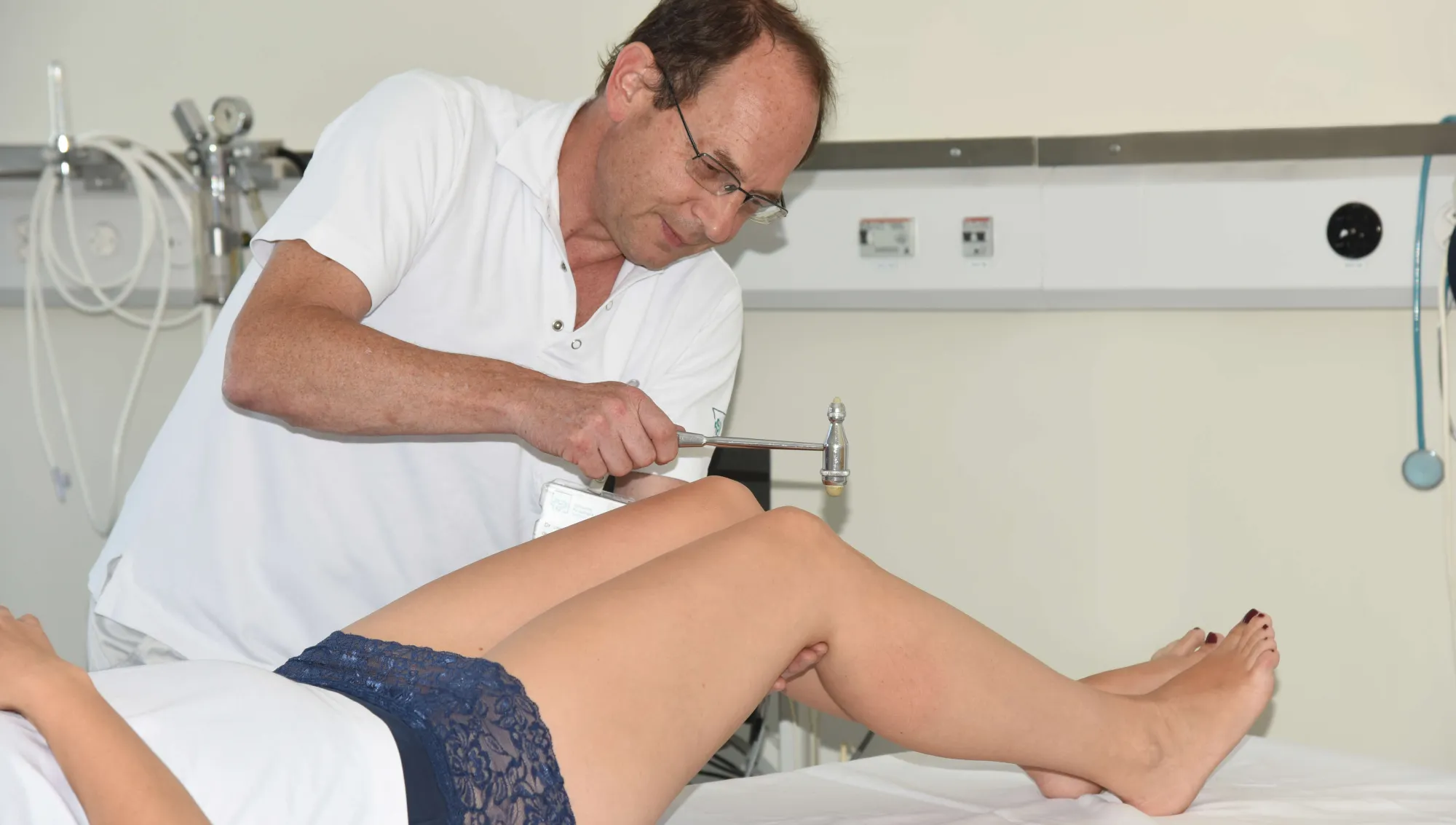 An interdisciplinary focus 
The Neurology unit collaborates closely with other departments at the SPC for diagnosis and treatment. In addition to radiology, which provides comprehensive imaging of the brain and spinal cord (magnetic resonance imaging and computed tomography, angiography), the departments for Internal Medicine, Orthopaedics and Surgery, Physiotherapy, the Pain Clinic, Occupational Therapy, Speech Therapy, and Neuropsychology should also be mentioned in particular alongside the other specialist disciplines. There is also close collaboration with outpatient nursing, in order to guarantee care at home for the patients in question.
This means that comprehensive diagnosis and therapy is guaranteed by a multi-professional team.
Werden Sie jetzt Mitglied und erhalten Sie im Ernstfall CHF 250 000 Gönnerunterstützung.
Mitglied werden