In music therapy, the different components of music (sound, rhythm, melody, dynamics, form) are used to communicate and express emotions, atmospheres, needs, conflicts and blocks. Music activates self-healing powers, addresses resources, and can trigger transforming processes. The vibrations of specific instruments can stimulate and/or relax cells of the body.
Free and scenic improvisation (instrumental, vocal), receptive music therapy, imagination, sound journeys and sound worlds: music awakens emotions, can express them, and facilitates creativity. As a psychodynamically-oriented treatment procedure, music therapy is specifically used to promote, preserve and restore health.
Our therapy offer is mainly available to inpatients. If we have available capacity, we also offer outpatient therapies.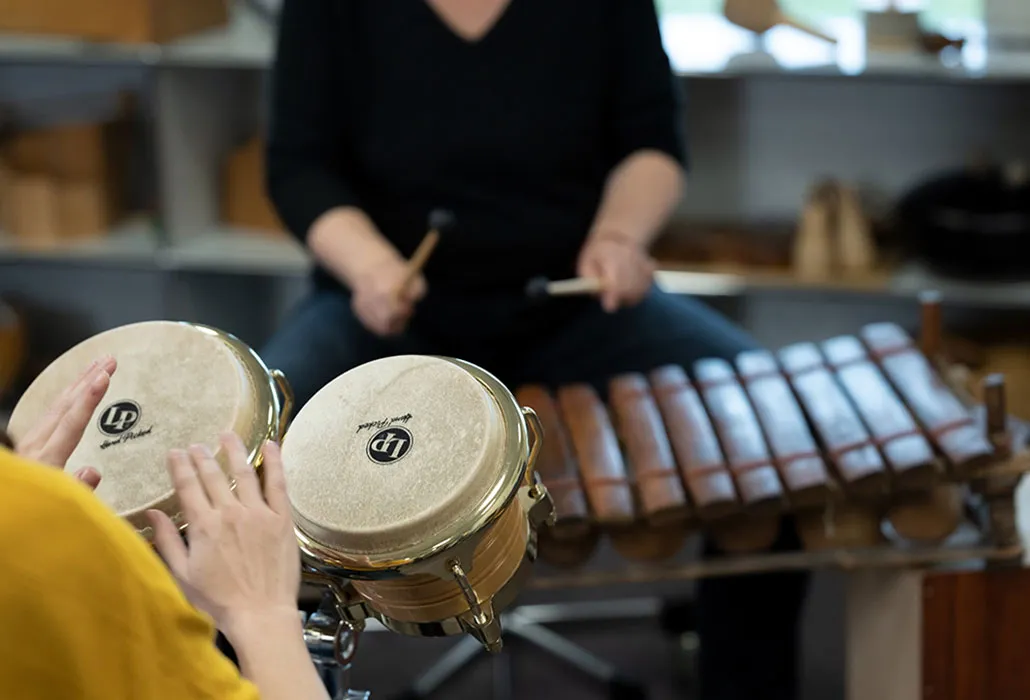 Our offer
Restoring physical, emotional and mental balance

Activating self-healing powers

Activating, facilitating and developing individual resources

Providing support in managing the disease

Raising awareness of emotions, needs, conflicts and blocks

Creatively confronting problems

Expanding the capacity to express oneself

Expanding and differentiating the capacity to experience

Stimulating voluntary motor movement, self-efficacy

Dealing with acute and chronic pain



Costs 
Therapies for inpatients are included in the per-case flat rate.

Outpatient therapies can be settled through additional insurance. Please clarify with your insurance which costs will be covered before starting therapy.
Languages
English, German, French, Italian
Our music therapy team
Our team consists of two qualified music therapists.
We offer internships
Please contact beatrice.neidhart@paraplegie.ch
This might also be of interest
Werden Sie jetzt Mitglied und erhalten Sie im Ernstfall CHF 250 000 Gönnerunterstützung.
Mitglied werden