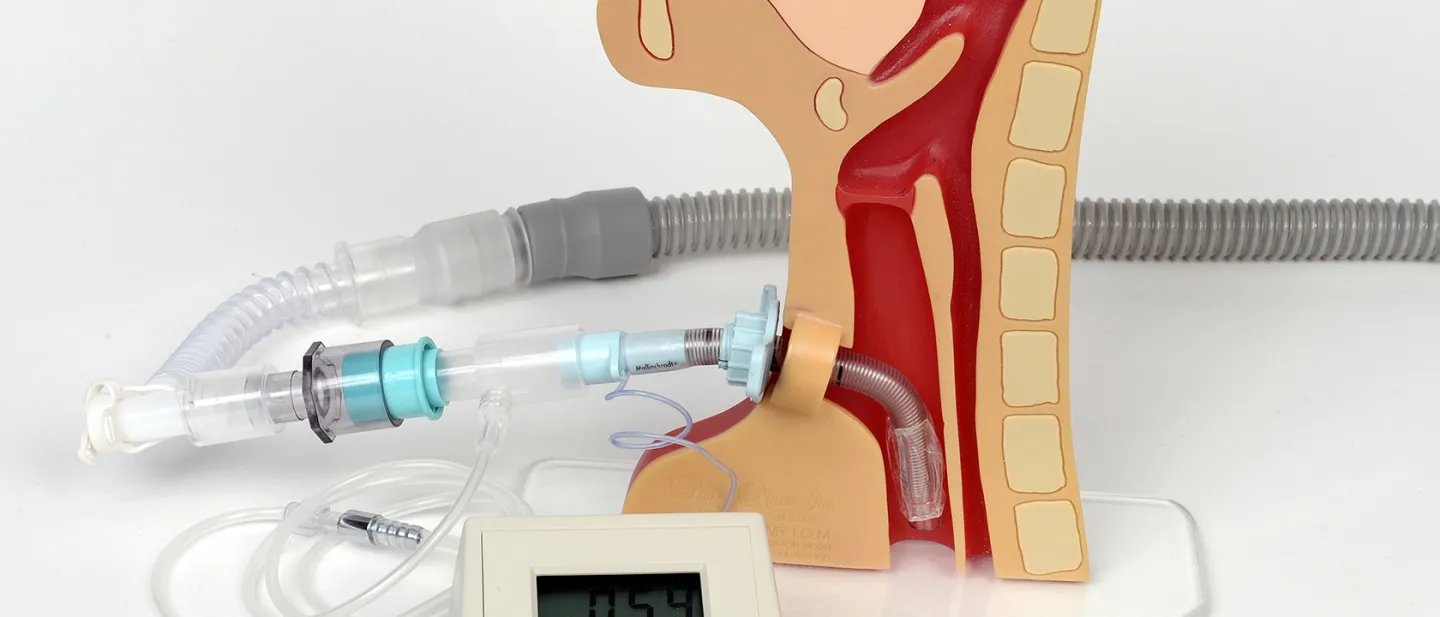 Speech Therapy
Speech therapy comprises the following areas: swallowing, speech, voice and language. Speech therapy is also involved in the treatment of facial paralysis and tracheal cannula management. Thanks to the large multiprofessional team with its many years of practical experience, we are also able to offer diagnosis and therapy in the case of complex dysphagia, associated in particular with tracheal cannulas.
Areas of therapy
Internship positions
The SPC offers speech therapy students the opportunity to complete an internship. The requirements for this are a specific interest in working with adults, particularly in the area of dysphagia, as well as a minimum duration of twelve weeks, generally, and at least four working days on-site each week.
Courses and further training
We offer courses and workshops for speech therapists, nursing specialists and doctors who are interested in the areas of dysphasia and tracheal cannula management. The scope and contents can be coordinated to individual needs. A link to the courses we offer is provided here:
The following may also be of interest to you
Werden Sie jetzt Mitglied und erhalten Sie im Ernstfall 250 000 Franken.
Mitglied werden