Peer support and work with relatives
Peer counselling
During peer counselling, people with paraplegia gather to offer each other mutual support. Peer counselling is based on the idea that people who find themselves in a certain situation are most likely to accept help from other people who are (or have been) in the same circumstances as themselves.
It is easier to open up about your problems if you are surrounded by like-minded people. During peer counselling, positive role models lead the discussion. These role models help newcomers begin the process of overcoming their own difficulties.
Peer counselling is also based on the assumption that in general, people are able to solve their problems if they have enough information to do so.

Together with their peer counsellors, patients develop their own ideas about what it means to be self-sufficient. Patients also benefit from the knowledge and experience of others who have suffered spinal cord injuries (Para Know-how). These "peers" take on the role of "motivators", as the most important requirement for successful rehabilitation is a strong willingness to get better.
Peer counselling team
An individual's questions and concerns tend to differ, depending on their own particular disability. Our peer counselling team has experience with a variety of different disabilities, experiences and life situations:
Peers (men and women) for people with paraplegia
Peers (men and women) for people with tetraplegia
Peers for senior citizens with para- or tetraplegia
Peers for people with incomplete spinal cord injuries who are able to walk
Peers for people with critical illness syndromes
Peers for people with Guillain–Barré syndrome
Peers for the counselling of relatives of people with spinal cord injuries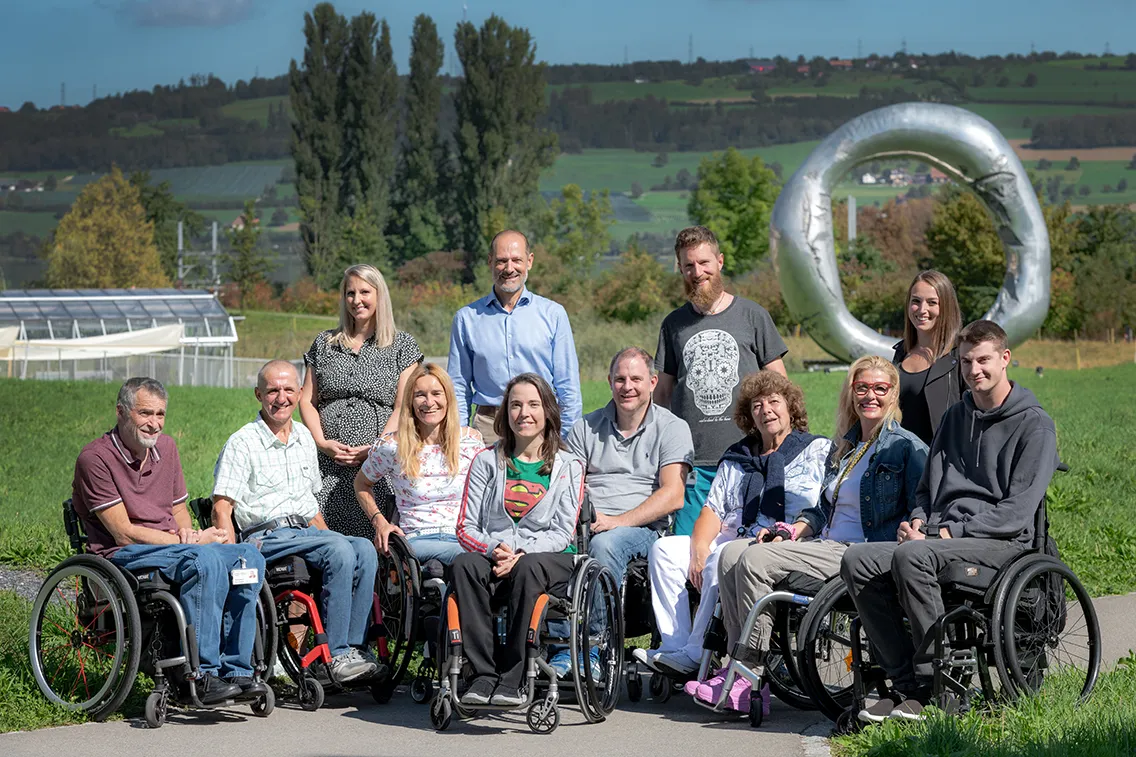 Para Know-how courses
Along with individual counselling sessions, peers organise and conduct group training programmes. Para Know-how courses unite people who have been living with a spinal cord injury for a long period of time with those who are just learning how to live with their disability, in a setting where participants can broaden their knowledge on paralysis-related topics such as spasticity, sexuality, etc.
Program (in german)
Course application (in german)
Learning by doing
Once a month, peers meet with an interprofessional rehabilitation team (nurses, physiotherapists and occupational therapists) and patients from other centres for outings such as sporting events, concerts, the cinema, guided tours, boat trips, etc.
These "learning by doing" events are geared towards testing patients' skills and know-how outside the snug confines of the rehabilitation centre, and then creating action plans for improvement. Some of these tests include the use of public transport and toilets, shopping for one's own clothes and autonomous travel.
Rolli talk
Peers invite patients and their relatives to "rolli talks". Rolli talks are held in the evening. Registration is not required. During these talks, participants are introduced to or visit various aspects of the SPG – wheelchair mechanics, the library, the pain clinic, urology, SIRMED, art therapy, the SPA, etc. – and then gather for a drink and a bite to eat before turning in for the night.
The following may also be of interest to you
Werden Sie jetzt Mitglied und erhalten Sie im Ernstfall CHF 250 000 Gönnerunterstützung.
Mitglied werden