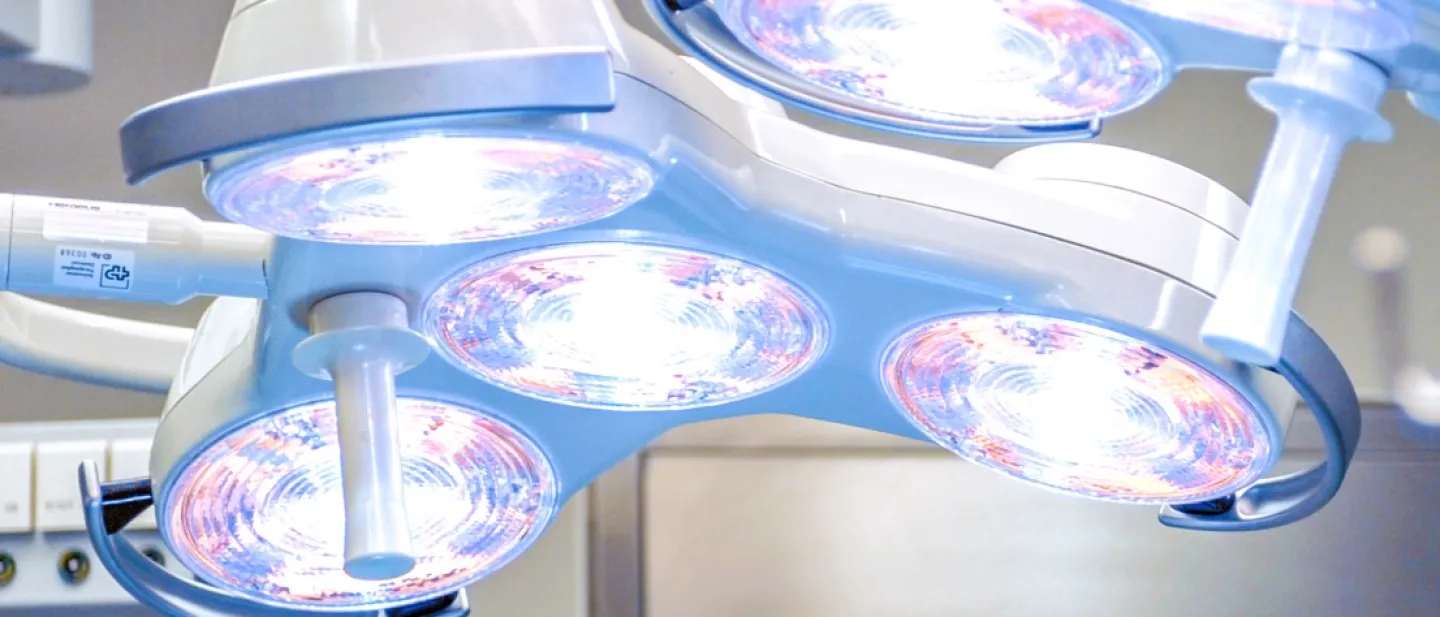 Spinal Surgery and Spinal Cord Surgery
Spinal surgery and spinal cord surgery for everyone
The main focus of the Swiss Paraplegic Centre (SPC) is on the treatment of patients with a spinal cord injury sustained after a serious injury to the spine or associated with a disease. In line with the centre's approach, the Spinal Surgery and Spinal Cord Surgery department at the SPC also guarantees to provide life-long care for secondary diseases of the spine and spinal cord. Over the years, our department has acquired in-depth experience of dealing with complex problems of the spine and the spinal cord. It goes without saying that this expertise is available to all patients, irrespective of whether they have a spinal cord injury or not.
We look forward to welcoming you to the Swiss Paraplegic Centre.
Interdisciplinary cooperation
The interdisciplinary team under the joint management of the Head of Department, Dr. med. Tobias Pötzel, provides treatment for virtually all diseases and injuries of the spine and spinal cord, with the exception of paediatric diseases. Our patients are treated non-surgically and surgically in interdisciplinary cooperation with the Radiology department, the Centre for Pain Medicine, the Sports Medicine department, and the Physiotherapy department.
Multi-level and individual treatment
The majority of diseases of the spinal column are associated with degenerative (caused by age and/or wear and tear) changes (such as spinal canal stenosis and herniated discs). Our aim is to provide our patients with individual and problem-based treatment. Wherever possible, we apply non-surgical measures (e.g. physiotherapy and training therapy) at the beginning of treatment. If required, treatment can be progressively intensified. Options in our centre include interventional and multimodal pain management, sports medicine, and physiotherapy. Chief consultants are always involved in the care of our patients. During outpatient appointments and inpatient ward rounds, we always leave enough time for our patients' concerns.
State-of-the-art and minimally invasive surgical technique
If non-surgical measures do not provide a satisfactory result, surgical measures are considered. In some cases, a surgical procedure is the only way to guarantee sustainable treatment success. Occasionally an emergency arises that requires immediate surgical intervention. If, together with the patient, we decide on a surgical procedure, we have access to modern intraoperative 3D imaging with computer-assisted navigation, neuromonitoring (monitoring of nerve functions) and minimally invasive techniques. This ensures that the treatment we offer is based on currently valid standards with optimum levels of safety as well as personalised and innovative treatment concepts.
Our treatment portfolio
Registration forms
Werden Sie jetzt Mitglied und erhalten Sie im Ernstfall 250 000 Franken.
Mitglied werden