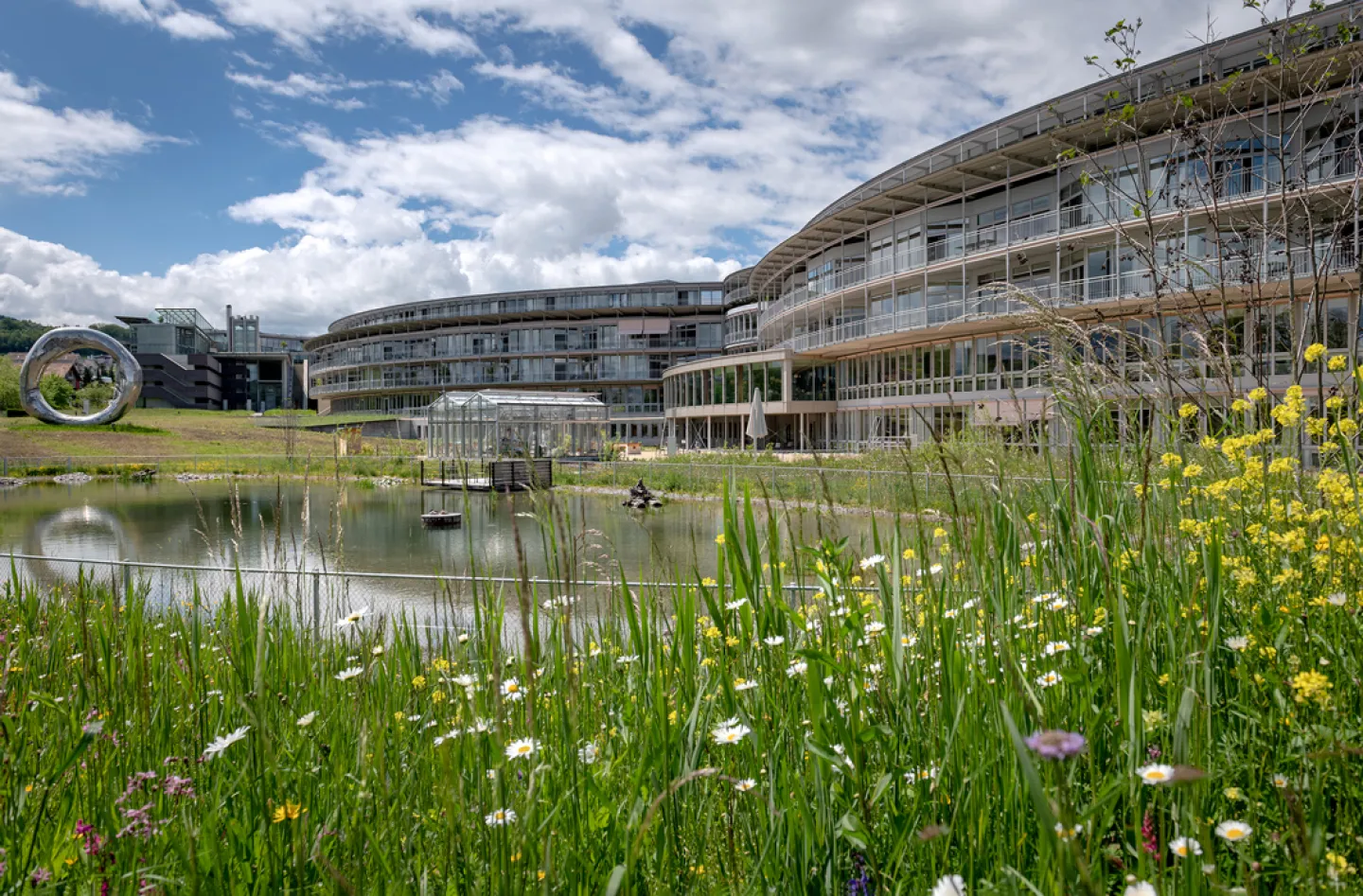 Back Medicine
Everything under one roof: modern, comprehensive, individual
Back problems are some of the most common health issues in Switzerland, yet in individual cases it is often unclear what is actually causing the pain, which results in an extremely varied range of available treatments. This frequently means that people with back issues are passed from one specialist to the next. As each specialist introduces their own treatment focus, it is not possible to use an interdisciplinary and coordinated approach to address the complex causes.
Back Medicine in the Swiss Paraplegic Centre offers you comprehensive and interdisciplinary therapy. Following a referral to Back Medicine, the patient is assessed by specialists in various disciplines in order to make the best possible diagnosis and offer the best possible further treatment. These specialist disciplines include radiology, physiotherapy, pain medicine and spinal surgery.
Conservative, surgical, outpatient, inpatient
We offer you a comprehensive and interdisciplinary range of services from initial contact to treatment and to follow-up care. Our specialists place great value on first assessing your issues in a problem-focused manner and then recommending individually adapted treatment for you.
For people with and without a spinal cord injury
Over the years, our interdisciplinary team in the Swiss Paraplegic Centre has acquired in-depth experience of dealing with complex problems of the spine and the spinal cord. This expertise is available to all patients, irrespective of whether they have a spinal cord injury or not.
Registration and referral
Following a precise diagnosis, our team of specialists will offer you the most promising therapy. 
Further information
Werden Sie jetzt Mitglied und erhalten Sie im Ernstfall CHF 250 000 Gönnerunterstützung.
Mitglied werden