BLS-AED SRC manual
Anyone can help!
If you witness a person collapse: Check if the person is unresponsiv and breathing: immediately alert the Emergency Medical Service (EMS) via the emergency number 144 and start CPR. Do not bother to read the following information, which is designed as additional course material only.
Medical Disclaimer
The following statements are made in accordance with (inter)national guidelines, as well as they are updated and revised to the best of our knowledge. They are in no way a substitute for specific training. Their application requires expertise, experience and situational flexibility. The actions described explicitly presuppose the user's mastery of the measures and must not replace or delay alerting the emergency medical service EMS. In case of doubt, consult a physician or emergency medical service EMS.
In two chapters, medications are listed (aspirin for non-traumatic chest pain and epinephrine auto-injector for severe allergic reaction) in accordance with international recommendations. We expressly point out that the legislator in Switzerland legitimizes the corresponding drug administration only for medical professionals, which is why the use or the delegation framework must be clarified in advance and for the specific conditions of the user and institutional setting. In this regard, SIRMED does not assign competencies to first aiders.
Attention: Despite all care taken in the editorial preparation, errors can never be completely excluded. Therefore, no legal guarantee can be assumed for the information provided. The user must always keep up to date with the latest literature. We are grateful for constructive criticism and suggestions for improvement. Any liability claims resulting from the use of the following statements are rejected.
By continuing to read at this point, you declare that you have read and understood the instructions for use and accept the statements on disclaimers and responsibilities in all points.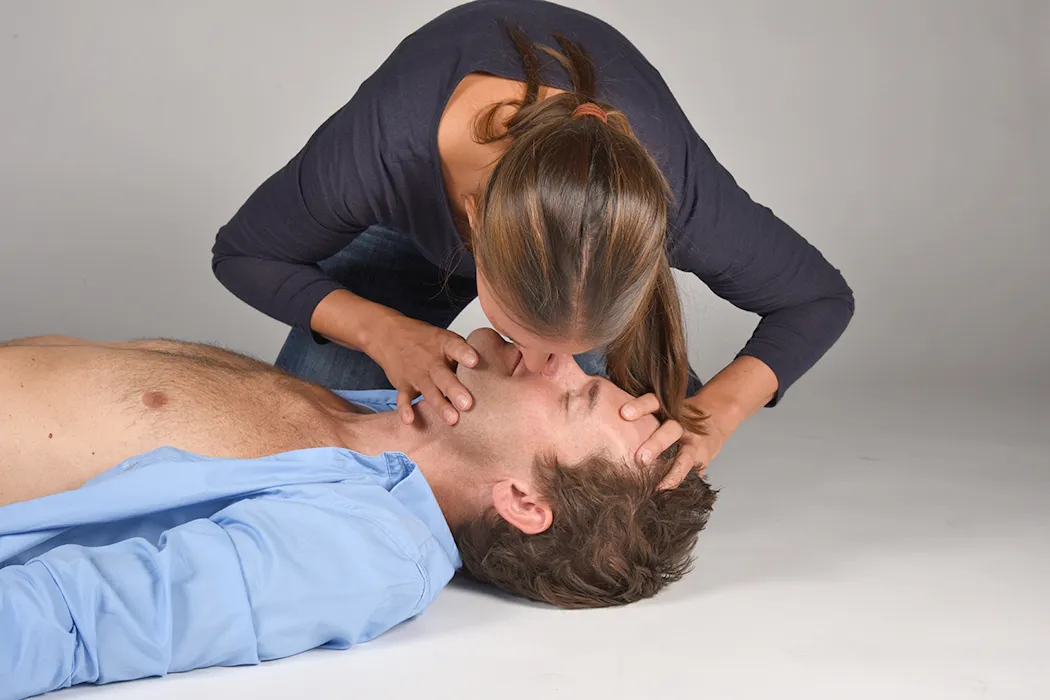 Most important
A cardiac arrest quickly and in any case ends fatally if no help is provided. The chances of survival can be improved by the immediate help of those present. The basic life-saving measures are easy to learn and to apply. Chest compression has the highest priority. This means:
your safety is the most important!
30 compressions alternating with 2 ventilations
100 to 120 compressions per minute
5 to 6 cm deep
defibrillation (AED) can be life-saving
General Information
Emergency situations
News
Any questions?
Werden Sie jetzt Mitglied und erhalten Sie im Ernstfall CHF 250 000 Gönnerunterstützung.
Mitglied werden