OT FOXX story
And there you have it: the visionary idea of Orthotec Managing Director Stefan Dürger in the summer of 2017, which led to the development of the innovative OT FOXX racing wheelchair line.  
The idea came to Stefan Dürger as he was walking along the racing track opposite his office, where he used to go occasionally to get some fresh air and to clear his head. While he was out, he would watch the athletes doing their training laps in the sports facilities of the Swiss Paraplegic Foundation in Nottwil. Orthotec's core area of business consists of aids for people with a spinal cord injury. These include sports equipment such as racing wheelchairs. However, at the time, there were none on the market that met Stefan Dürger's expectations as a mechanical engineer: aerodynamically perfect, simultaneously light and rigid, as swift as an arrow, and as precise as a Swiss watch.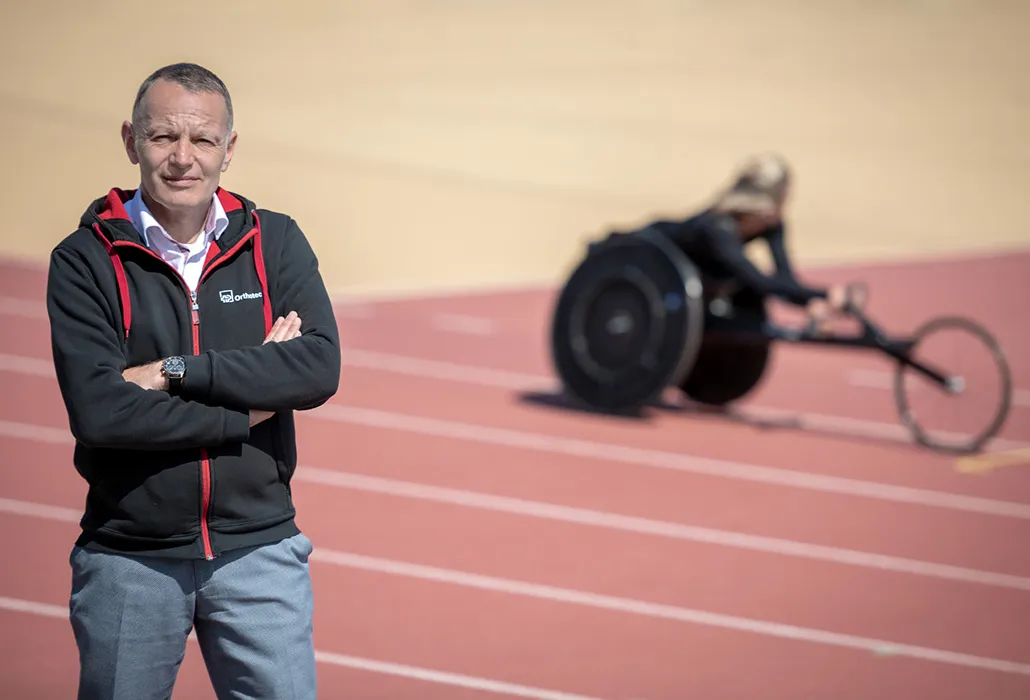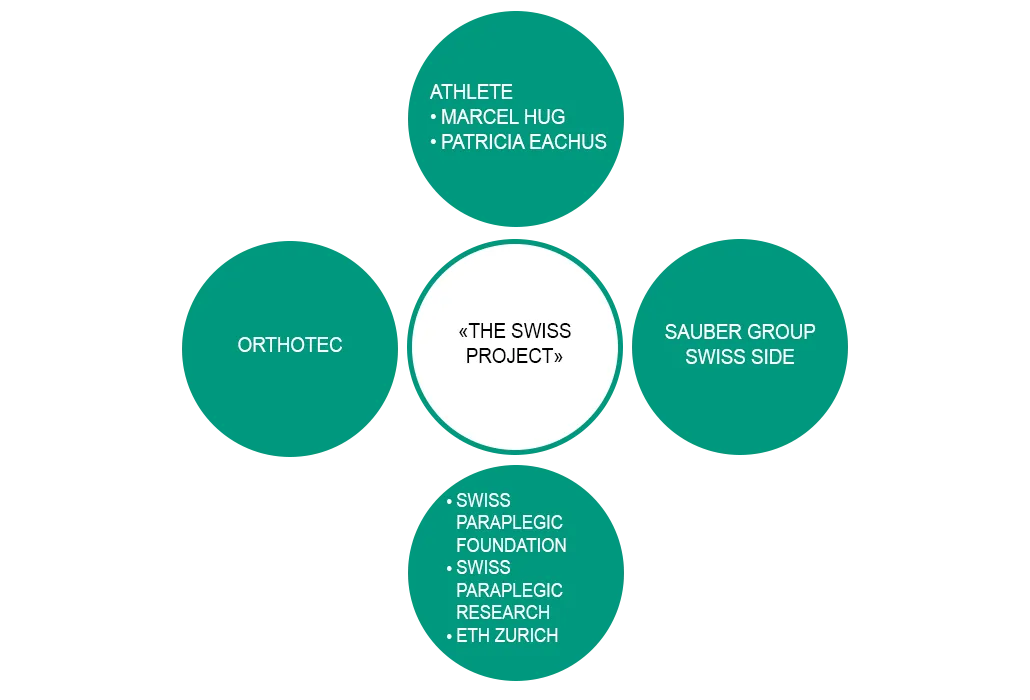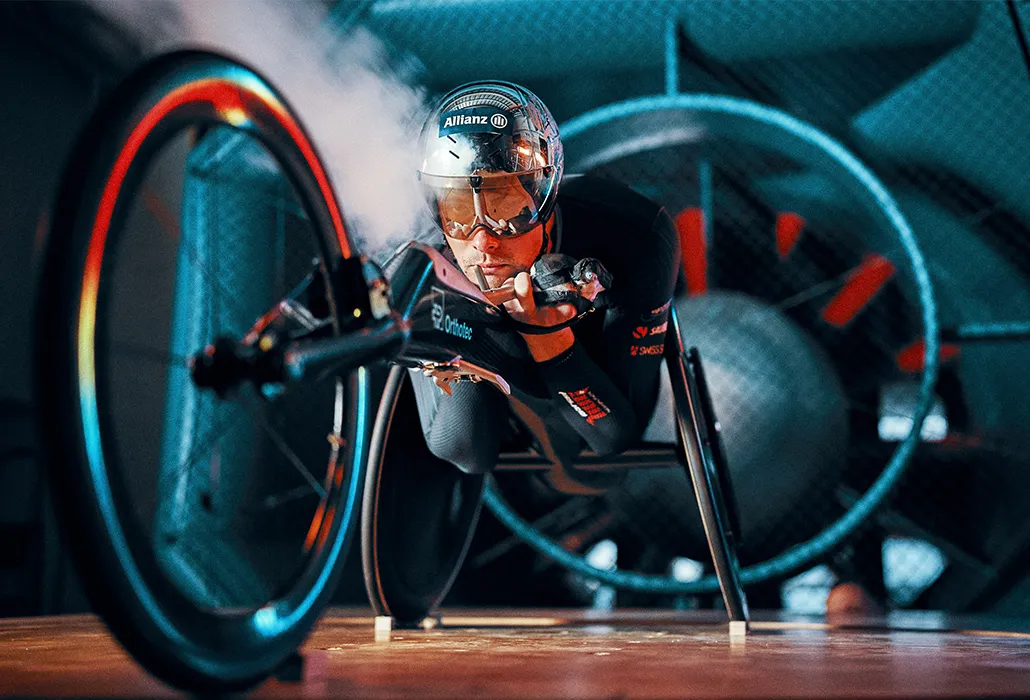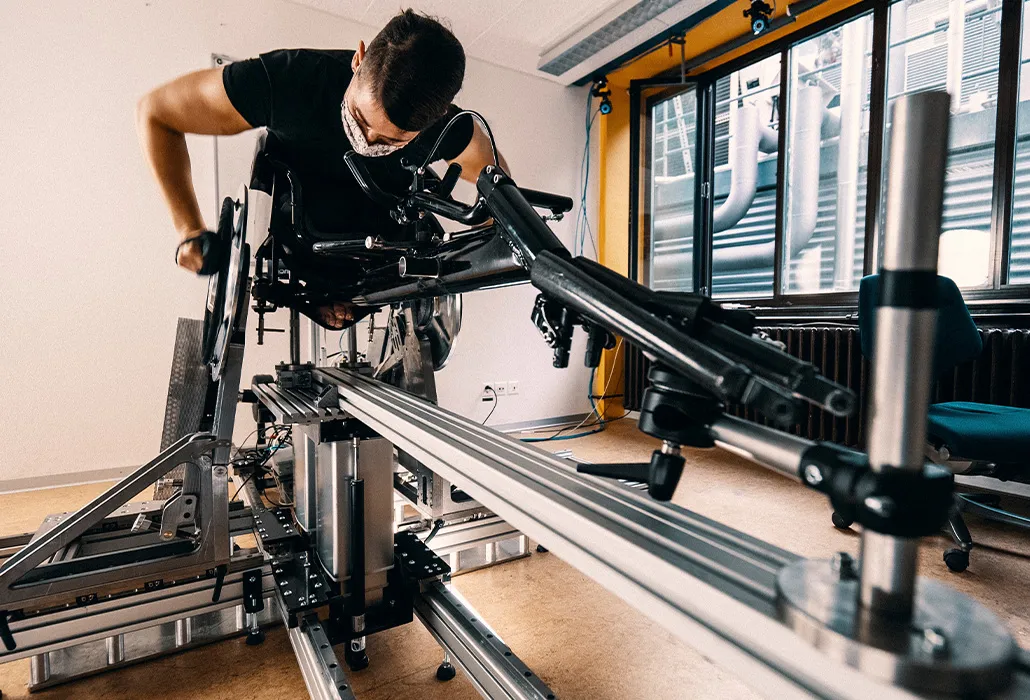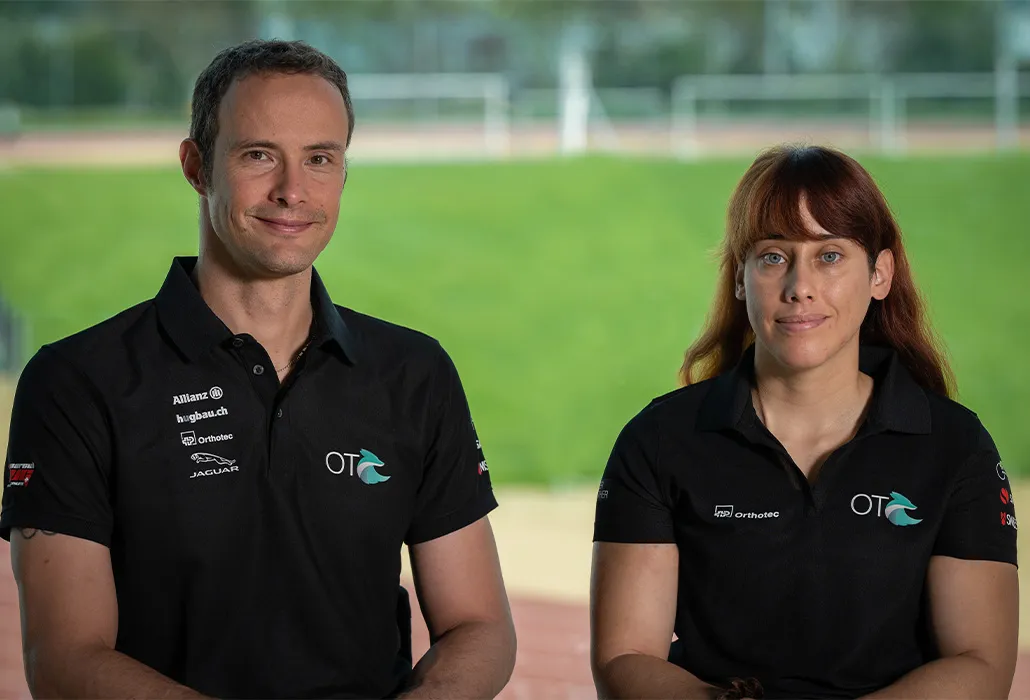 Update 2022
Exceptional talent Marcel Hug has achieved outstanding performances. He has won the Marathon Major Series again, broken several distance records, and improved his own world record over 5000m twice in ten days.
The community of OT FOXX users is growing nicely. Swiss athletes and international stars rely on the racing wheelchair from Nottwil. Not just athletes, but also wheelchair triathletes swear by the advantages of the Swiss high-tech racing wheelchair, which is aerodynamic, has low rolling resistance, and offers maximum directional stability and control even at high speeds.
The OT FOXX has also been further developed in terms of its technology. The experience of athletes has been included, with the M2 model being the direct evolution of the M1. The control elements of the M2 have been redesigned. In terms of manufacturing we were also able to respond even more fully to customer requirements in terms of chassis size and component selection. The P1 model is not being continued as its advantages have been included in the new M2.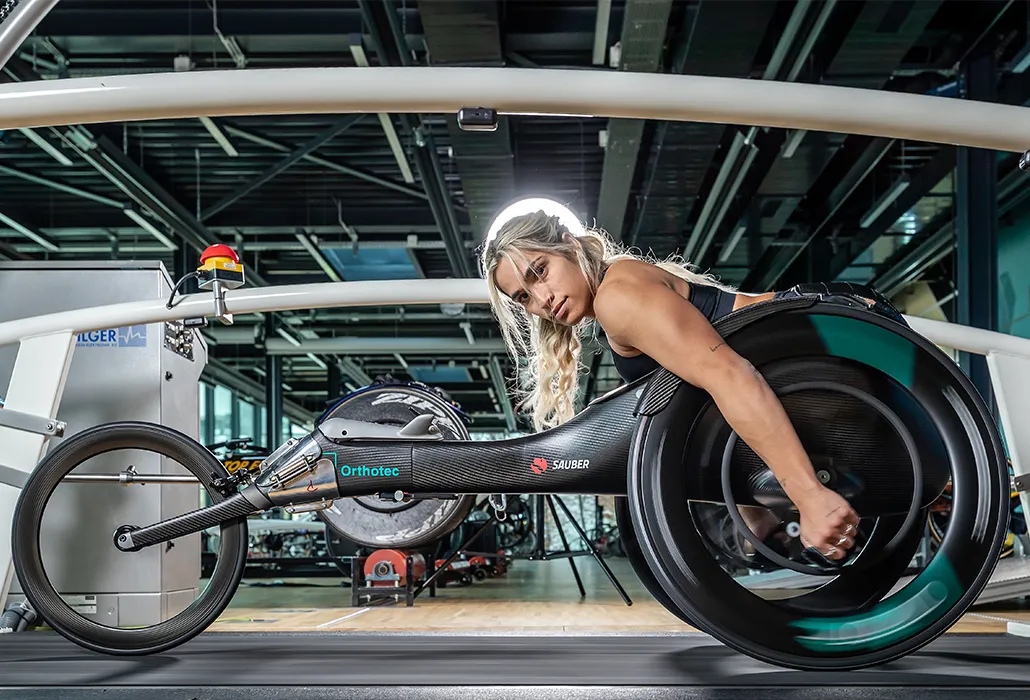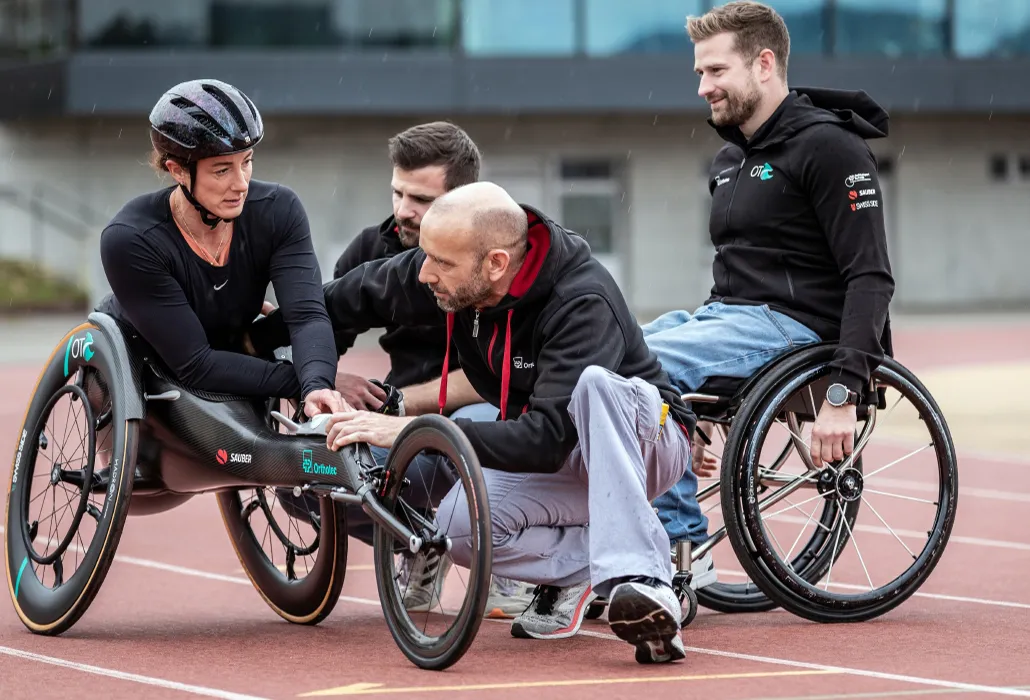 Update 2023
The M3 model has followed the M2. Thanks to a new measuring system and an expanded chassis shape, the OT FOXX can be even better adjusted to various drivers.
Prominent public face Marcel Hug continues to amaze with his continued new world and distance records. Leading overseas athletes have now joined the OT FOXX drivers: Madison de Rozario from Australia and US wheelchair racing icon Tatyana McFadden feel visibly comfortable in the customised full carbon racing wheelchair. Competitive success has not been long in coming.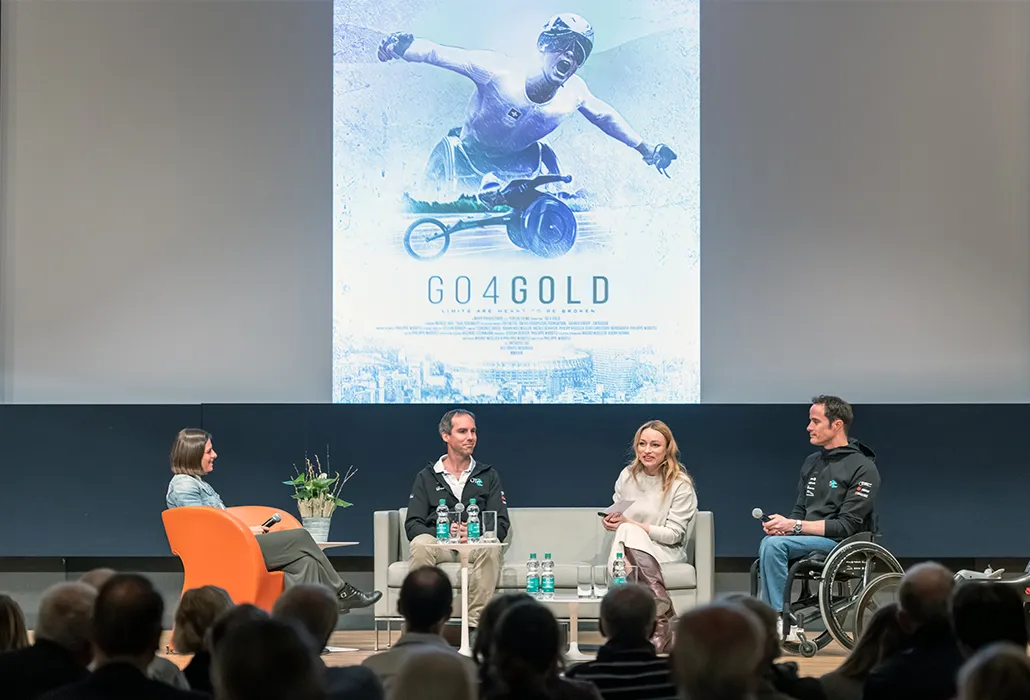 Werden Sie jetzt Mitglied und erhalten Sie im Ernstfall 250 000 Franken.
Mitglied werden