Employment and Social Integration
The integration of persons with disabilities is a central issue – both from the point of view of the affected persons and from the sociopolitical perspective. This was confirmed by the implementation of the UN Convention on the Rights of Persons with Disabilities in Switzerland in 2014.
Aim of the research program is to fully understand how health restrictions in combination with environmental and personal factors can affect the social integration and participation of persons with disabilities. The International Classification of Functioning, Disability and Health (ICF) constitutes the conceptual framework.
With our implementation-oriented research, we primarily try to identify the requirements for a sustainable vocational integration of persons with spinal cord injury (SCI). To do so, we investigate which influencing factors make it easier or harder for persons with disabilities to be happy and healthy and allow them to work until retirement. Thus, our findings provide the data to optimize existing and develop new support programs for persons with SCI who are gainfully employed.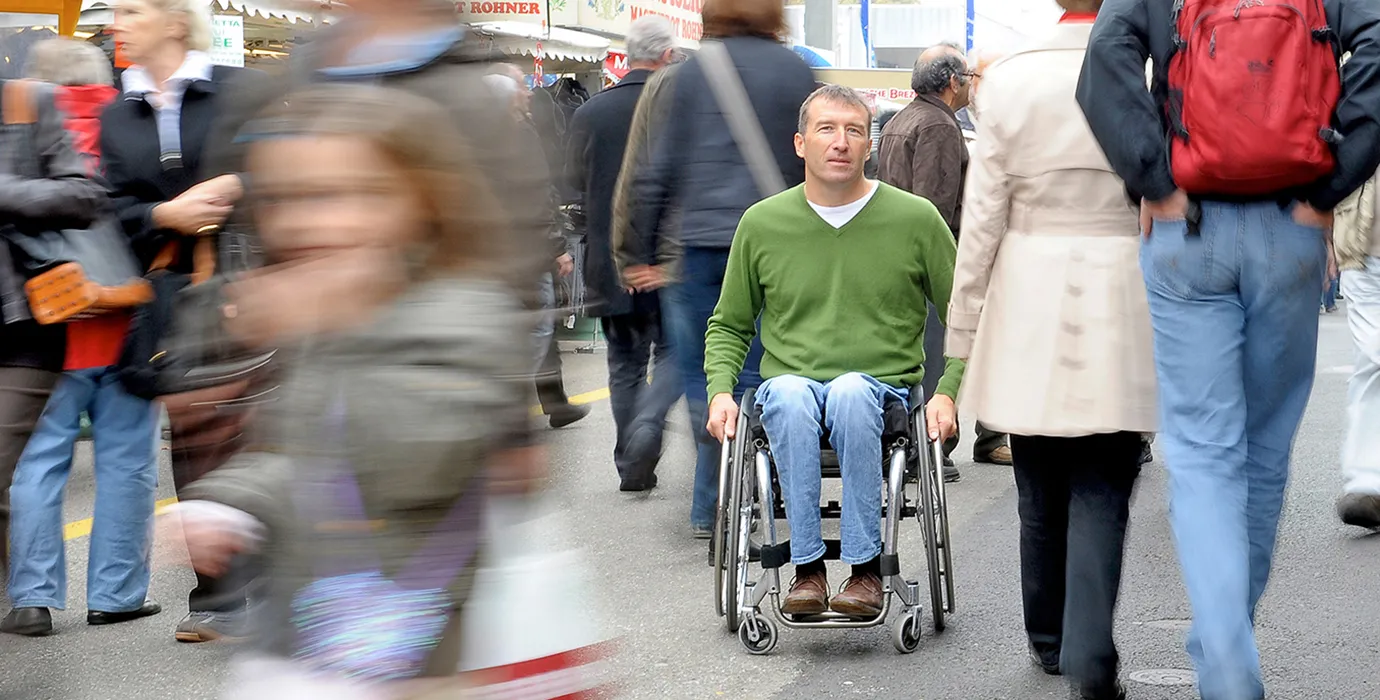 Research Projects
Werden Sie jetzt Mitglied und erhalten Sie im Ernstfall CHF 250 000 Gönnerunterstützung.
Mitglied werden