Sports Medicine Nottwil works closely withthe Outpatient Sports Physiotherapy Department at the Swiss Paraplegic Centre (SPC).
We use the latest therapeutic methods to provide rehabilitation after sports injuries or treatment for musculoskeletal or nervous system diseases, depending on the individual needs of the patient.
Physiotherapy is a special type of training for people with limited capacities with regard to bodily functions and movement. The goal of physiotherapy is to restore, improve and sustain a body's ability to move and function following an injury or physically debilitating event, and thus help patients attain the highest possible degree of autonomy in their everyday affairs.
Our physiotherapy team is comprised of around 60 professional physiotherapists. Backed by many years of experience, our physiotherapy team uses a variety of treatment methods to ensure patients receive the full benefits of physical therapy. The team's assistants also help with the treatment of patients.
Price: usually paid for by the patient's health or accident insurance (prescribed by a GP).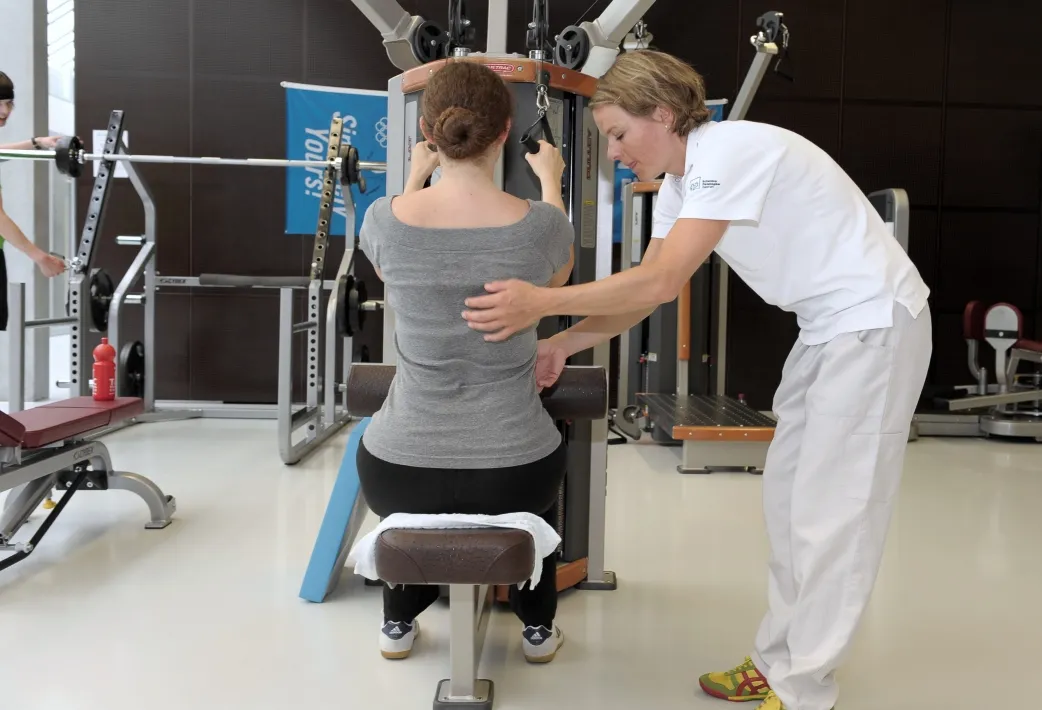 The following may also be of interest to you
Werden Sie jetzt Mitglied und erhalten Sie im Ernstfall CHF 250 000 Gönnerunterstützung.
Mitglied werden